Found 3 talks width keyword nucleosynthesis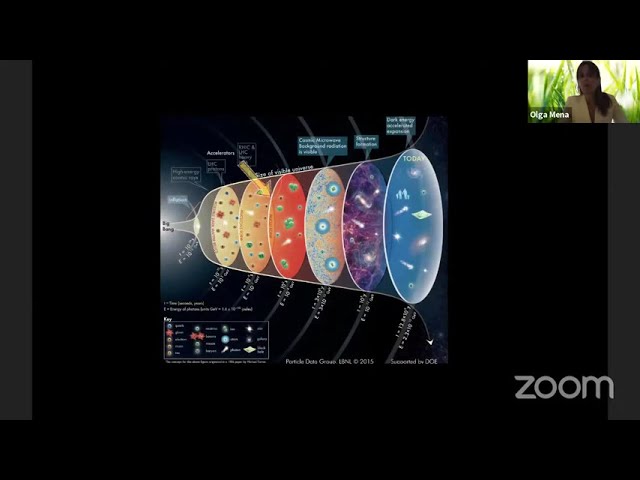 Tuesday May 25, 2021
IFIC
Abstract
In this talk, we shall review the impact of the neutrino properties on the different cosmological observables. We shall also present the latest cosmological constraints on the neutrino masses and on the effective number of relativistic species. Special attention would be devoted to the role of neutrinos in solving the present cosmological tensions.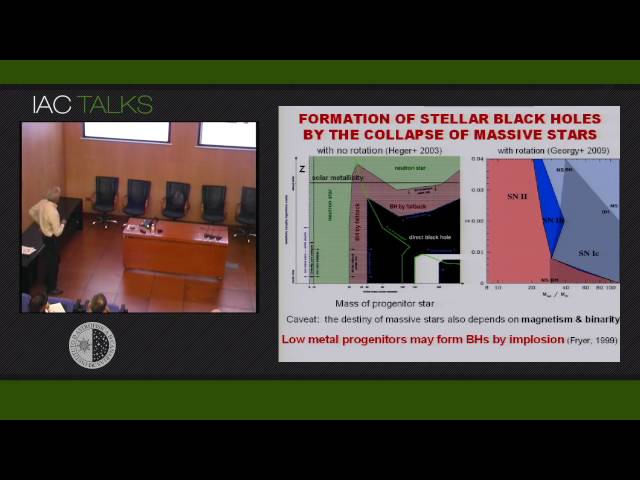 Thursday November 4, 2010
CEA, Service d'Astrophysique, France
Abstract
The so called "dark ages" of the universe began about 400.000 years after the Big Bang as matter cooled down and space became filled with neutral hydrogen for hundreds of millions years. How the Universe was heated and reionized during the first billion years after the Big Bang is a question of topical interest in cosmology. I will show that current theoretical models on the formation and collapse of primordial stars suggest that a large fraction of massive stars should have imploded, forming high-mass black hole X-ray binaries. Then, I will review the recent observations of compact stellar remnants in the near and distant universe that support this theoretical expectation, showing that the thermal (UV and soft X-rays) and non-thermal (hard X-rays, winds and jets) emission from a large population of stellar black holes in high mass binaries heated the intergalactic medium over large volumes of space, complementing the reionization by their stellar progenitors. Feedback from accreting stellar black holes at that epoch would have prevented the formation of the large quantities of low mass dwarf galaxies that are predicted by the cold dark matter model of the universe. A large population of black hole binaries may be important for future observations of gravitational waves as well as for the existing and future atomic hydrogen radio surveys of HI in the early universe.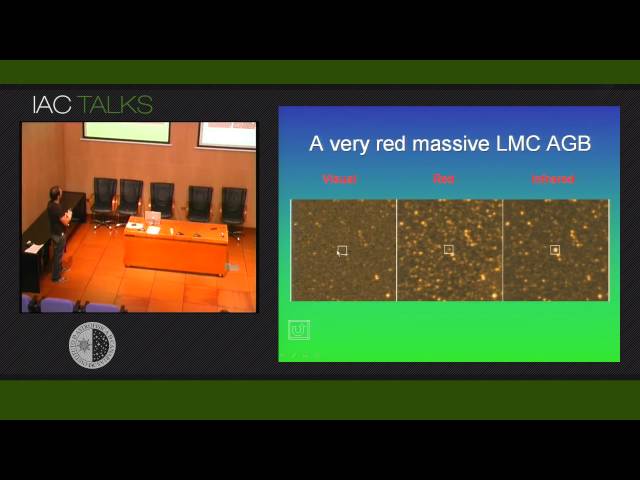 Thursday November 12, 2009
Instituto de Astrofísica de Canarias, Spain
Abstract
Asymptotic Giant Branch (AGB) stars are a principal source of gas and dust input into the interstellar medium, being an important driver of chemical evolution in galaxies. Rubidium is a key element to distinguish between high mass (~4-8 M⊙) AGB stars and low mass (~1-4 M⊙) AGBs - high mass AGBs are predicted to produce a lot of rubidium as a consequence of the genuine nucleosynthetic processes (the s-process) that characterise these stars. The Magellanic Clouds (MCs) offer a unique opportunity to study the stellar evolution and nucleosynthesis of AGB stars in low metallicity environments where distances (and so the star's luminosity) are known. We present the discovery of extragalactic rubidium-rich AGB stars in the MCs confirming that the more massive AGB stars are generally brighter than the standard adopted luminosity limit (Mbol~-7.1) for AGB's. In addition, massive MC-AGBs are more enriched in Rb than their galactic counterparts, as it is qualitatively predicted by the present theoretical models; the Rb over-abundance increase with increasing stellar mass and with decreasing metallicity. However, present theoretical models are far from matching the extremely high Rb overabundances observed.
« Newer
Older »
Recent Colloquia
Recent Talks